New iPad to be Called 'iPad HD' and Not 'iPad 3'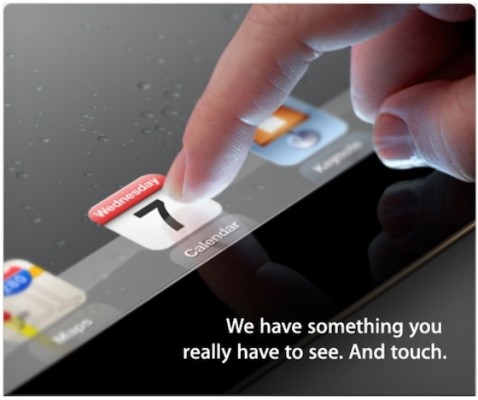 Citing inside information from a developer who has previously provided "reliable information" on upcoming Apple products, CNET claims that this time Apple would step away from its usual numerical naming and give the third-generation iPad the moniker 'iPad HD' to highlight the most prominent and talked-about feature of the upcoming tablet: a high resolution "Retina Display" that has reportedly been pictured and even put under the lens of a microscope in hopes of confirming a higher pixel count than existing iPad models.
VentureBeat also report that Apple will depart from the traditional scheme of naming and use the "HD" title as a proof that the tablet will not ship with a new A6 processor but will instead be equipped with a modified A5 chip.
The "HD" tag could be akin to Apple's "S" naming convention it took with the iPhone 3GS and iPhone 4S, which marked incremental updates to the smartphone that weren't substantial enough to warrant a complete number change. For example, the iPhone 3G and iPhone 4 featured redesigned exteriors, while the respective follow-up "S" models merely boasted internal component upgrades.
Apple's next generation tablet is expected to be launched at a media event scheduled for Wednesday, March 7th.

Leave a comment