New iPad's battery continue charging after it reaches 100%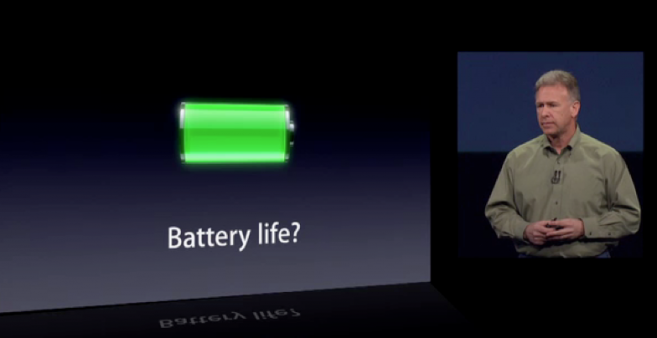 Since the release of iPad 3, President of DisplayMate Raymond Soneira has been testing all aspects of its Retina display. He published a lengthy report providing comparison of the new iPad's Retina display with iPhone 4 and iPad 2's displays.
Testing running time of the iPad 3's battery Soneira discovered that it is not actually fully charged when 100% is shown. He notes that the battery requires up to an additional hour to reach full capacity. Soneira found the iPad 3 running no apps at maximum brightness works for 5.8 hours compared to iPad 2's 7.2 hours.
Soneira offers his explanation of the issue:
"The charge indicator on all mobile devices is based on a mathematical model of the charge rates, discharge rates, and recent discharge history of the battery. It uses this information to estimate how much running time is left. It's actually rather difficult to do because most batteries degrade slowly as they discharge and then tend to surprise with a precipitous decline near the end. So there is something wrong with the battery charge mathematical model on the iPad".

Leave a comment