New Lion Features May Hide In Latest iOS 4.3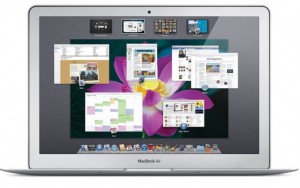 Jonny Evans from ComputerWorld has recently published another article where he suggests what features can reveal iOS 4.3 about the forthcoming Mac OS X Lion. We gained all his ideas into this short list:

AirPlay support for Mac completes the circle by allowing to send content between Mac and any other AirPlay-supported device back and forth.
Alert messages may migrate from iOS to Mac OS X, so you'll be able to see new Facebook or Twitter messages (for example) popped up on your screen as soon as they appear.
Beta-version of iOS 4.3 allows to use four and five fingers for new Multi-Touch gestures. The same gestures may be used in Lion for swiping between images, apps and iTunes content. Unifying gestures on iOS devices and Macs looks like an obvious way for Apple to even more simplify the experience of using its devices.
Find My Friends service may also appear on Mac to help users easily find their friends for short meetings and other purposes. Not only smartphones can give mobility.
FaceTime will also be ported to Windows 7 and smartphones based on Windows Phone 7. New camera effects integrated into iOS 4.3 will also appear on the Mac to make above-mentioned video conferencing tool even more powerful.
Jonny Evans also said he would like Dock app in Mac OS X Lion to allow multiple docks and switching between them with unique multi-touch gestures.

Leave a comment