LG Is Disappointed By Windows Phone 7 Sales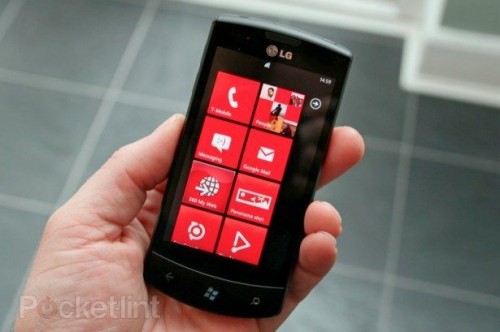 This week James Choi, who is a marketing strategy and planning team director at LG, have an interesting interview to Pocket-lint, where he expressed his disappointment about Microsoft's Windows Phone 7:
"From an industry perspective we had a high expectation, but from a consumer point of view the visibility is less than we expected".

James Choi also told that Windows Phone 7 is "very intuitive and easy to use", which makes it perfect for many people, while its rivals like Google's Android appear to be too complicated for some segment of people. But the report noted:
"One of the problems is that some believe that the OS is so easy to use that it's a bit boring."
Choi himself explained that WP7 may really seem boring for tech guys after a week or two of using it, but there are still many people who'll like it.
"We strongly feel that it has a strong potential even though the first push wasn't what everyone expected".
After the launch of Windows Phone 7 Microsoft has not yet revealed any numbers on its sales, which may also confirm the sales are lower than expected. But LG seems to be the first company that is openly disappointed by WP7's affection on the market. However, LG is not ready to refuse the partnership with Microsoft as it doesn't have its own recognizable mobile platform unlike others and doesn't want to offer only Android-based smartphones,said Choi.
"There is a need and demand from the operators saying there is too much 'Android' in the portfolio. In that sense LG always tries to balance our portfolio, and that's not just in sense of hardware but OSes as well."
Choi is also assured Microsoft's mobile OS will soon become much more popular:
"There is a lot of skepticism at the moment, but once Windows Phone 7 handsets that are mid-tier to low tier start appearing the market share will grow. Right now it's only exclusively present in a high tier, because of its hardware requirements, and that's limiting growth."
LG faced problems firstly in 2009, when the company promised to develop 50 new Windows Mobile phones in the next three years, but the OS collapsed the same year and eventually was replaced by Windows Phone 7. Though LG has already lost 30% of its mobile share for the last three years, it continues to be a top licensee for Microsoft.

Leave a comment