New Mac Malware Has Been Discovered

According to the latest report from Malwarebytes, a well-known Windows backdoor malware called "Snake" has been ported to the Mac. The malware pretends to be an Adobe Flash Player installer. In fact, the program installs Adobe Flash Player, but apart from that, it installs additional components that steal passwords, unencrypted files, and login information.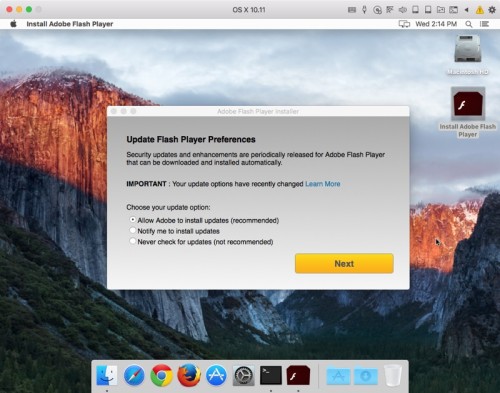 The file that infects the operating system is called "Install Adobe Flash Player.app.zip". It looks almost like a legitimate installer.
Well-known Windows backdoor malware "Snake" has been ported to the Mac for the first time, according to MalwareBytes. Described as "highly-sophisticated," Snake (also called Turla and Uroburos) has been infecting Windows systems since 2008 and was ported to Linux systems in 2014 before making its way to the Mac.
Be very careful when you download apps and updates outside the Mac App Store and stay away from suspicious websites and malicious links.
[via MacRumors]

Leave a comment