New MacBook Pro Can't Get More than 16GB of RAM

The new MacBook Pro can only be upgraded to 16GB of RAM. The reason to think so was the fact that Apple did not announce a model with higher RAM capacity during its "Hello Again" event this Thursday. Today, Apple's SVP Phil Schiller confirmed that 16GB is the maximum RAM amount one can get on the MacBook Pro. You can't go beyond that due to battery life concerns.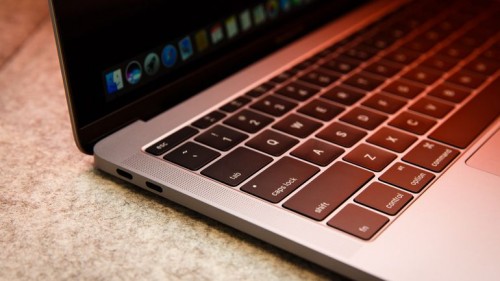 Schiller confirmed the rumor by answering an email from MacRumors reader David. Here's what he wrote:
To put more than 16GB of fast RAM into a notebook design at this time would require a memory system that consumes much more power and wouldn't be efficient enough for a notebook.
The lack of model with more than 16GB of memory is a big surprise to some customers.
Apple is offering three new MacBook Pro models, namely, the 13-inch MacBook Pro without the Touch Bar as well as 13-inch and 15-inch MacBook Pro with the Touch Bar. The entry-level model with Intel Core i5 and 8GB of RAM is available for $1499.
[via MacRumors]

Leave a comment