New Mute Button Proves Rumors About Space Black iPhone 7

A photo showing the black mute button allegedly from the next-generation iPhone has recently appeared on the Internet. If genuine, the leaked part proves rumors about a new Space Black iPhone color option that surfaced on the Internet earlier this summer.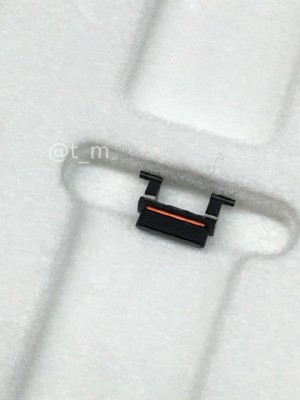 The image has been posted to Twitter by a user nicknamed the_malignant, so I think we should take it with a few pinches of salt. According to the user, the component comes from the same factory that supplies Apple with SIM card trays.
Below you will find the original post by the_malignant:
The unannounced "SPACE BLACK" colour variant is real?? This "space black" MUTE button seems to confirm it!!
Apple will unveil the next-generation iPhone called the iPhone 7 or iPhone 6SE at a dedicated media event in September. The device is expected to feature an efficient A10 processor, 3GB of RAM, slightly updated design and possibly a new Home button embedded in the display.
What do you think about the leaked component? Leave your comments below this post.

Leave a comment