New Patent on Liquidmetal Home Buttons from Apple

Yesterday Apple was granted several new patents. One of the most important of these patents is the one covering Liquidmetal Home buttons for company's main devices – iPads and iPhones.
Liquidmetal has a number of unique qualities, which include the resistance from corrosion, light weight and high strength.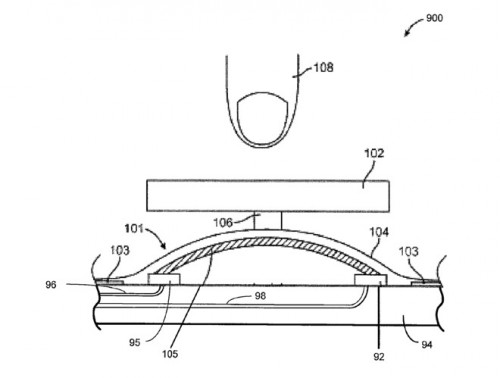 Back in the days when the first news about company's plans to utilize Liquidmetal in their devices appeared, a lot of sources suggested that it will be used in SIM cards. Later, in 2014, new assumptions appeared - it was said that Apple would use the Liquidmetal patent for a whole new Home button.
It looks like the rumors were true. The biggest advantage of the Liquidmetal Home button is its high elasticity. It can slightly deform when you press the button and return to its normal shape when you remove your finger from it. This makes Liquidmetal very useful - such high elasticity can improve the reliability of the Home button. Unlike other materials like steel or titanium, the new one won't become deformed after frequent use.
It's unlikely that 2016 devices like the iPhone 7 will have a Liquidmetal Home button. But the fact that the company has been interested in this material for the last 6 years implies that we will probably see some changes in the future.

Leave a comment