New Rumors About 12-inch iPad Pro Appear Online

According to the latest report released by people familiar with the matter, Apple is currently working on a widely-rumored split-screen viewing mode for the iPad, which will allow users to work with two apps on a single screen simultaneously, multi-user login option as well as on two models of the long-awaited 12-inch iPad Pro codenamed "J98″ and "J99". The aforementioned software improvements are expected to be introduced at Apple's Worldwide Developers Conference scheduled for June. Alongside the revamped Music app supporting Apple's upcoming Beats-based streaming music service, they will may be added to iOS 9.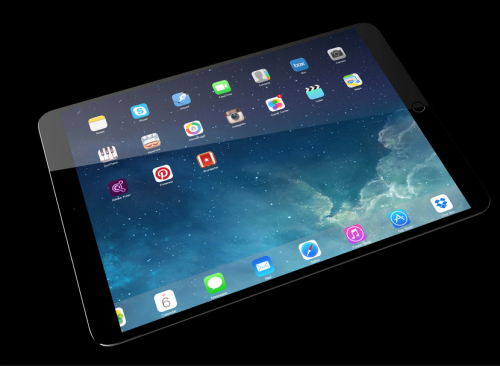 Apple is developing a dual-app viewing mode, 12-inch iPads codenamed "J98″ and "J99," as well as support for multi-user logins, according to sources briefed on the plans. First planned for debut last year, the split-screen applications feature for the iPad could be introduced as soon as June at Apple's annual Worldwide Developers Conference, while multi-user login support and the 12-inch iPads will apparently arrive later.
The split-screen option should have been added to the iPad Air running iOS 8, which was released last year, however, the guys from Cupertino failed to implement this feature and decided to postpone its debut.
[via 9to5Mac]

Leave a comment