New Rumors About Apple TV Remote Surface Online

Earlier this year, a rumor appeared on the Internet suggesting Apple was planning to release a new Apple TV with an A8 chip and a completely redesigned remote control. Last Friday, Matthew Panzarino of TechCrunch confirmed the rumor and claimed the new remote will feature motion sensors, physical buttons and a microphone for Apple's virtual assistant Siri. Apple will also let developers create apps and games for the upcoming set-top-box.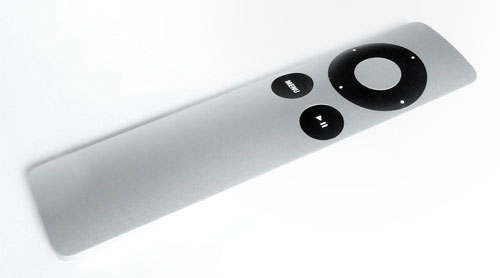 In a report corroborating several oft-rumored features of the next-generation Apple TV, including an A8 chip and a native SDK for creating apps, TechCrunch editor-in-chief Matthew Panzarino has revealed that the set-top box will also have a motion sensitive remote control with multi-axis sensors, a touchpad on the top, physical buttons on the bottom and a microphone for Siri.
As you probably know, Apple is expected to announce the updated Apple TV at a media event on September 9th. Apart from this device, we'll also see new iPhone 6s, iPhone 6s Plus, iPhone 6c and iPad mini 4.
Can't wait to see these devices. Stay tuned for more news on the topic.
[via MacRumors]

Leave a comment