New Schematics Show that Next-Gen iPhone Will Be Slightly Thicker

According to the latest images showing leaked schematics for the next-generation iPhone, the handset will get the same design as its predecessor. However, the device may become a bit thicker due to new hardware components, Chinese insiders claim. The schematics that are available below have been first spotted on the Japanese version of Engadget.com, that is why I think we can believe what we see.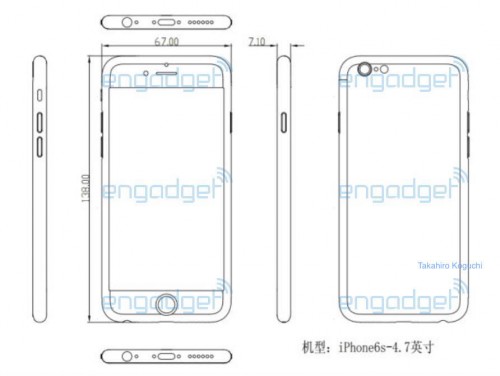 As noted by the reporters, the next-generation iPhone dubbed iPhone 6s will get the thickness of 7.1mm. If to compare this number to the thickness of the iPhone 6, which is 6.9mm, we may see a slight difference caused probably by the inclusion of Force Touch display.
A leaked schematic of the iPhone 6s allegedly reveals that the next generation smartphone will be slightly thicker than the iPhone 6.

[...]

It was previously rumored that the iPhone 6s will be slightly thicker to accommodate a new Force Touch feature for the display.
Apart from the support of Force Touch, the next-gen iPhone will feature a new processor, a logic board with more efficient chips, a 12-megapixel camera, 2GB of RAM and a new rose gold color option.
[via iClarified]

Leave a comment