New survey claims iPhone OS has 28% market share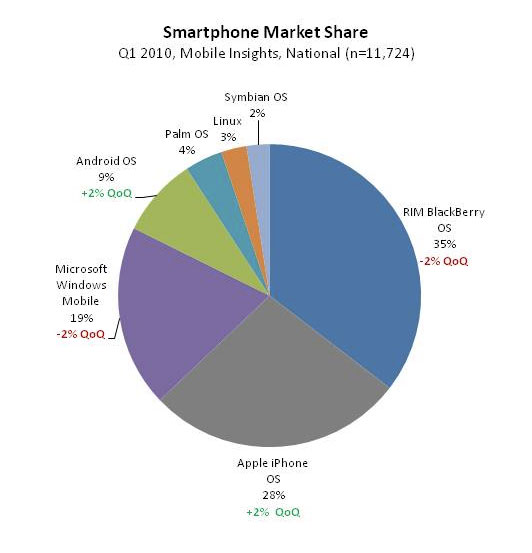 Nielsen revealed the results of a new poll of 11,734 U.S. users that claims Apple is the No.2 smartphone maker with 28% market share of mobile devices, thus gaining 2% in compare with the previous quarter. The biggest share belongs to Research In Motion, which has 35% with its Blackberries. Other smartphone makers are showed on the pictures below.
It is interesting that study reveals most of the Android and iPhone users are male, and Android users are younger, less educated and less wealthy. If only 28% of Android users earn $100,000 every year, there are 40% of iPhone users that have the same income. 34% of all smartphone users have six-figure salaries.

80% of U.S. iPhone users would like to have their next mobile device with the same OS, and 7% want to try Android.  The numbers for Android users are pretty similar - 70% would buy an Android device next time, but 14% would like to try iPhone.
Compared to AdMob survey Nielsen data are more positive for Apple. Though Android devices are currently outselling iPhones, the latter continue to lead significantly over Android.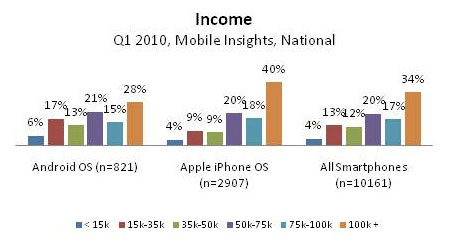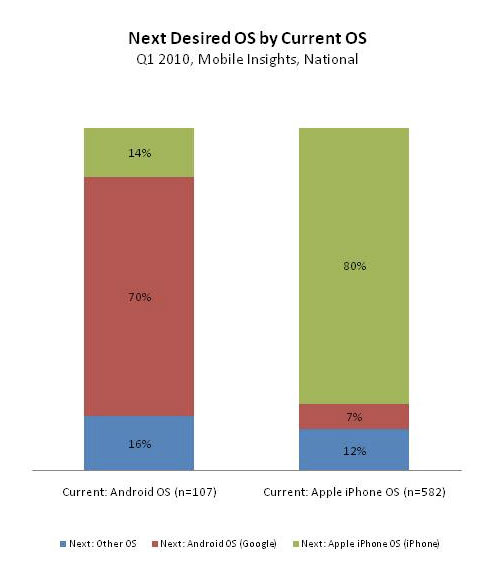 Leave a comment