Next-Generation iPhone to Feature 3GB of RAM?

A new report has recently appeared on the Internet that corroborates previous rumors about the amount of RAM the next-generation iPhone may get. According to this report, Apple is planning to add 3GB of RAM to the iPhone 7. Currently, it's unclear whether both 4.7-inch and 5.5-inch model will get an increase in RAM capacity or only the larger one. The report comes from a DigiTimes reporters who cite supply chain sources.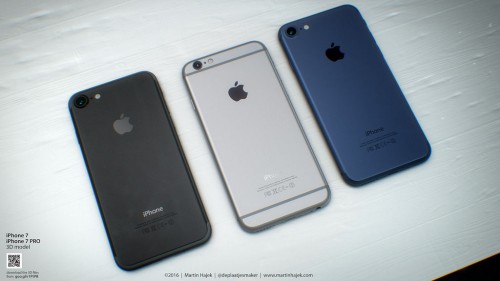 The same sources also indicate that new flagship Android devices scheduled for release in the second half of 2016 and in 2017 will get 6GB of RAM.
Increasing built-in memory capacity at next-generation smartphones, including new iPhone devices, will further ramp up demand for memory products in the third quarter, said sources, noting that the mobile DRAM capacity of the next-generation iPhone is expected to increase to 3GB from 2GB previously, while those for new Android phones are expected to raise to 6GB from 4GB.
First rumors about Apple's plans to increase the amount of RAM of the iPhone 7 were shared by TrendForce and Ming-Chi Kuo. Both sources indicated that it may be the larger 5.5-inch model that would get 3GB of RAM.
[via DigiTimes]

Leave a comment