Next-Generation iPhone With 3,9-inch Display In Testing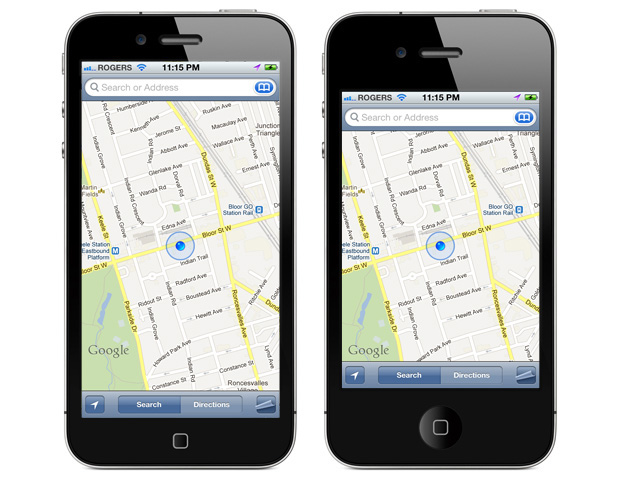 Rumors have it that Apple is currently testing several next-generation iPhones, and two of these devices include a brand new display.
A few next iPhone prototypes are floating around Apple HQ in locked shells in order to hide their design from employees. And two of these devices, iPhone 5,2 and iPhone 5,1, are said to have larger display.
Both these prototypes sport a 3,95-inch display. The new iPhone display reportedly will have 640 x 1136 resolution (176 pixels longer) and keep the same 1,94 inches wide, but its height will be increased to 3,45 inches. The new resolution is close to a 16:9 aspect ratio, which means that 16:9 videos can be viewed in full screen at native aspect ratio.
Apple will also reportedly take full advantage of these additional pixels and it is currently testing iOS 6 builds that are custom-built to the next-generation iPhone's display. These builds feature a new home screen with six rows of icons and larger application user interfaces allowing to view more content. Because of the additional pixels the new iPhone can display content with the same sharpness as the current model.
Also the prototypes are said to include a smaller dock connector that is not exactly a pill shape as previously reported, but a much narrower version of the current dock connector.

Leave a comment