Nintendo of America president: Apple is a serious threat for us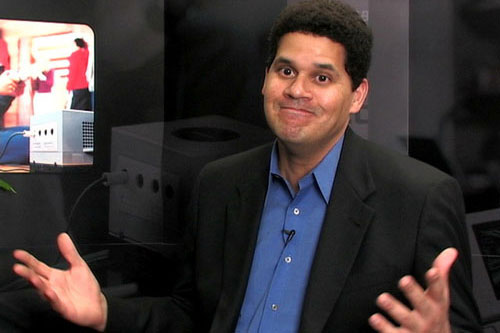 In a recent interview to Forbes the president of Nintendo of America Reggie Fils-Aime shared his thoughts on Apple. He said that iPod and iPhone are perceived as devices for casual games in most cases and that Apple is a serious threat for his company.
"Do I think that in the near term they can hurt us more than Microsoft? Absolutely."

That can be explained by the fact that Nintendo still has nothing new to sell, as Nintendo DS handheld is six years old and Wii console is four years old. Satoru Iwata, who is a president of Nintendo, told last month the company wanted to release its 3DS handheld that supports glasses-free 3D gaming before holidays but the device may be shipped only as early as on Feb. 26 in Japan, not to mention Europe and U.S. In turn, Apple has increased the number of places where the iPad can be purchased and now makes free engraving for the device.
Last month Nintendo also lowered its profit forecast from $2.39 billion to $1.07 billion, which show the company facing big sales troubles. But Fils-Aime remains optimistic because he is assured that the games for Nintendo are more absorbing than others. He himself, for example spent 150 hours on playing Dragon Quest. Forbes report also reveals that currently fourteen of twenty best selling games are made by Nintendo.
The president also told that Apple is not the only threat for his company:
"I compete with Zynga, I compete with surfing the net, I compete with the newspaper".

Leave a comment