NoiseHush NX80: good alternative to the original Apple headphones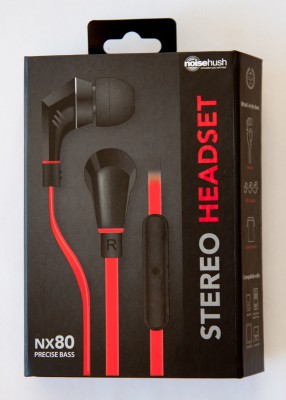 We have recently been able to test NoiseHush NX80 headphones from WirelessGround.com and compare them with Apple headphones.
Just by looking at NoiseHush NX80 headphones one can say they are very well made. In the package you will find headphones with tangle-free red cables, a small pouch and a selection of ear gels (small, medium and large). NoiseHush NX80 headphones have a microphone and a switch button, so users can easily answer calls or switch between the tracks just like when using Apple earphones.
We have found that NoiseHush NX80 3.9 feet cable is more suitable for everyday use, since they indeed tangle less than original Apple Earphones that come with every iPhone and iPod. The red color also looks nice and attractive. The selection of ear gels is very important. They not just make headphones stay in ears, we have also found that the sound quality is much better when appropriate ear gels are used.
The sound quality of NX80 is good, we would say good average to this type of headphones. The sound is much better compared to the original Apple Earphones and slightly better than Apple In-Ear Headphones. The description says that "NX80 features patent pending bass system to reproduce high definition, bass-driven sound", so we expected to hear a bit more bass than we actually did.
The compatible list of devices is quite high. NoiseHush NX80 works pretty much with every phone and player that has a 3.5mm jack. Works well with iPhone, iPad and iPod Touch for sure.
Overall for the price of ~$30 NoiseHush NX80 is probably a very good choice.
More photos: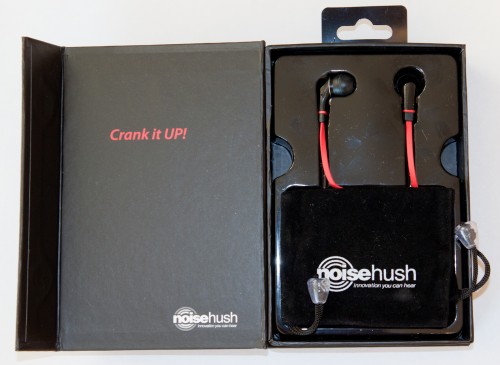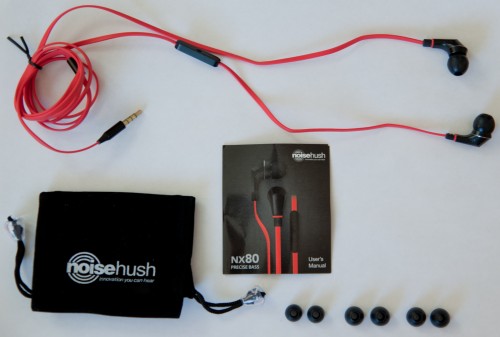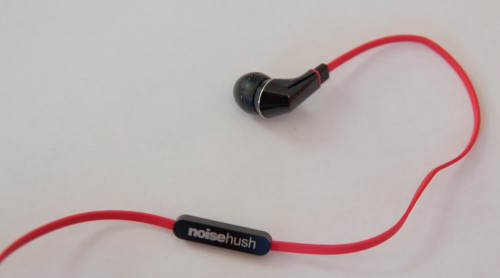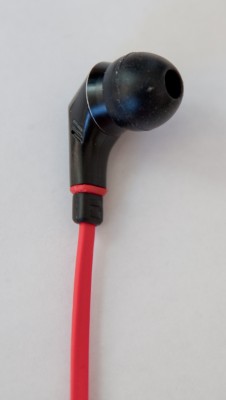 Leave a comment