Old iPad mini vs New Nexus 7

Google has recently released its new Nexus 7 - a budget tablet, which costs only $229 for the version with Wi-Fi and 16GB of memory. But can this device compete with the iPad mini, released in October 2012? Let's find out.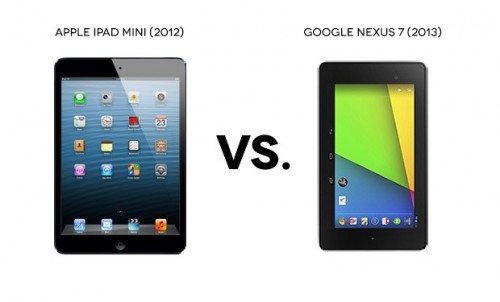 Size
Not to waste much time, I'll simply tell you some fact and figures: Google Nexus 7 weights only 290g, while iPad mini - 308g. The size of the Apple's device is 200x134.7x7.2 mm, so it's a bit wider and thinner than the new Nexus with its 114x200x8.65 mm dimensions. However, both devices are quite portable and I bet you'll find a place for them in your backpack or even in ladie's handbag.
Screen
As to the screen size, here the iPad mini wins as it has a bigger 7.9-inch display, but when it comes to the screen resolution and pixel density, well, this gadget is easily beaten with Nexus' 1920x1200 HD display and 323 ppi. Apart from that, the screen of the Android tablet is protected with a scratch resistant Corning glass, while the iPad can boast of only oleophobic coating to keep the display clean.
Processor & Memory
The new Nexus 7 is equipped with a 1.5GHz Qualcomm Snapdragon S4 Pro processor and Adreno 320 graphics chip. As to the Apple's tablet, it has a 1GHz Cortex-A9 CPU and PowerVR SGX543MP2 GPU. The first comes with 16 or 32GB of flash memory on board and 2GB of RAM, while the second - with 16/32/64GB of storage and 512MB RAM.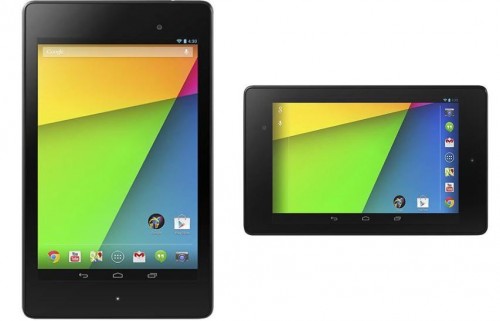 Cameras
Google Nexus 7 has two cameras - a 1.2MP front facing with fixed focus and a 5MP rear facing one with auto focus. Compared to the iPad's rear only 5MP sensor, well, Nexus wins again.
Ports & Interfaces
The new Nexus is embedded with dual-band Wi-Fi 802.11 a/b/g/n, NFC (Android Beam) and Bluetooth 4.0. As to the iPad, it has the same dual-band Wi-Fi 802.11 a/b/g/n as well as Bluetooth 4.0 with A2DP and EDR. Moreover, both devices are equipped with 3.5mm audio, microphone, Power and Volume buttons and Google Nexus has microUSB and SlimPort on top of that.
Battery Life
Here everything's simple - Nexus can work for about 9 hours from a single charge, while its competitor is said to last up to 10 hours. This is probably one of the very few weak points of the Google tablet.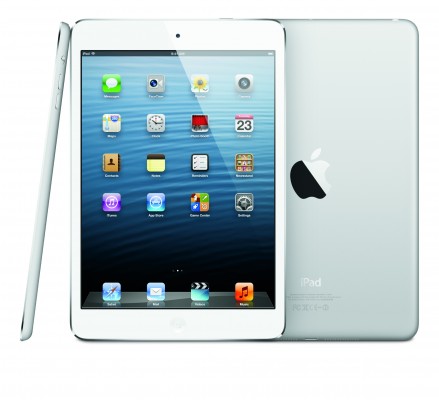 Conclusion
Well, both devices are different - one's running an Android 4.3, the other - iOS 6. But in general, the Google Nexus 7 looks better than the iPad. Perhaps things would change when Apple unveils the second generation iPad mini.

Leave a comment