OS X Yosemite 10.10 Adoption Doubles After First Public Beta Release

According to the latest reports from reliable sources, OS X Yosemite 10.10 adoption has nearly doubled since the launch of the first public beta. This indicates that Apple's customers from all over the world are aware of the plans of the company to release the new version of the operating system for Macs this fall. Moreover, they want to help make it more stable and efficient.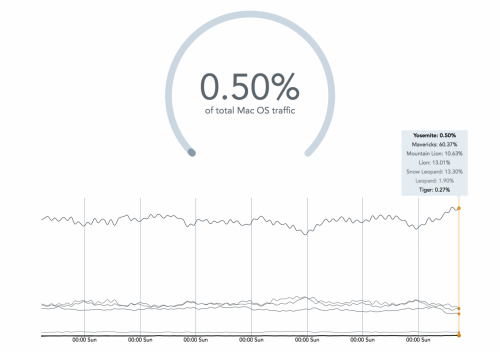 As noted by the GoSquared reporters, before the public release of this beta, the adoption rate was at 0.26%. Now it is at 0.50%.
For the first time since 2000, Apple are releasing the beta of an OS X to the public. Around 1 million invites are expected to be sent out this week. This approach means it's likely we'll see the highest percentage of users on a yet-to-launch Mac OS ever.
Apple is expected to release the final version of OS X Yosemite 10.10 to users worldwide on October 10th. However, it should be noted that these are only rumors as there has been no official confirmation from the guys from Cupertino.
[via iClarified]

Leave a comment