Pangu Team Shows Off iOS 10.3.1 Jailbreak on iPhone 7

The Pangu team has demonstrated the jailbreak of iOS 10.3.1. This happened during the Janus Mobile Security & Threat Intelligence Platform Release Event that took place in China. According to the images shared on Weibo, the developers managed to hack the iPhone 7 running iOS 10.3.1 and launch Cydia on the device.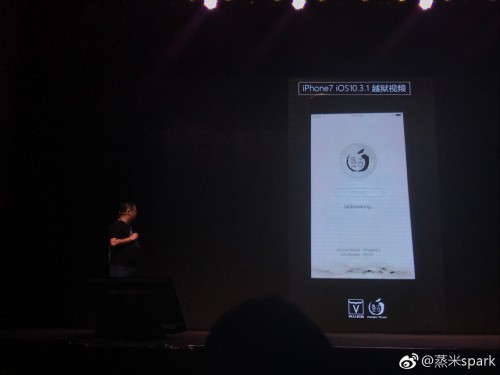 Rumors suggest that the tool for jailbreak will be released next week. Still, neither Pangu, nor reliable insiders have confirmed the exact release date so far.
Currently, the latest jailbreakable firmware version is iOS 10.2. Using the yalu tool created by the Italian developer Luca Todesco, one can hack 64-bit devices running this firmware build. The jailbreak is semi-tethered, though.
If you have a compatible device running the required iOS version, you can jailbreak it right now. Before doing so, don't forget to back up your device.
Stay tuned for more news and rumors about iOS 10.3.1 jailbreak. We'll let you know once the new Pangu tool is made available to public.
[via iClarified]

Leave a comment