Power outage at Toshiba won't affect Apple products production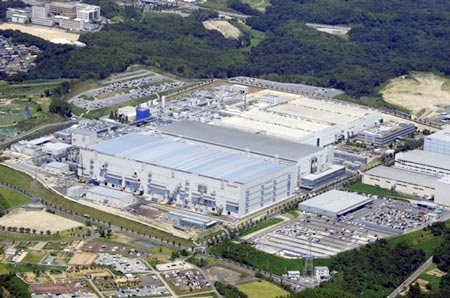 This Wednesday Toshiba had experienced the power outage at Fab 3 and Fab 4 in the city of Yokkaichi, Japan. This caused an immediate shutdown of the NAND chip production at the plant. Though as of 15:00 on Friday facility became fully operational again, it is believed that such a force majeure may result in a 20% reduction in the sales of NAND flash in the next two months. Toshiba hasn't given official word on that information yet.

"Toshiba is currently confirming the impact of this incident and will seek to minimize impact on its customers".
Also, despite the fact that Apple is the largest consumer of Toshiba memory (or one of the largest), Gleacher & Company analyst Brian Marshall told investors in his latest note that the power outage will not affect on Apple's plans.
"We believe AAPL currently sources NAND flash from several vendors (e.g. Samsung, Toshiba and a lesser extent Hynix and potentially IMFT [Intel Micron Flash Technologies] soon)."
Marshall is assured that while Apple may suffer from limited display panel shipments and problems with ramping up manufacturing to meet the demand, there are no NAND flash shortages on the market today.
Toshiba's NAND flash is used in many Apple's products, for instance, iPad, iPhone and new MacBook Air. All they use approximately 25% of all the flash memory produced in the world, which makes Apple the main reason of a shortage of stock in many occasions.
Earlier analysts predicted that in the next year NAND flash will become so popular its sales will triple.

Leave a comment