Prices for AppleCare+ for Apple Watch Will Depend on Model You Choose - Rumors

At the "Spring Forward" media event back in March, the guys from Cupertino announced that the AppleCare+ program will be available for Apple Watch customers. However, they somehow failed to mention the prices for this extended support service.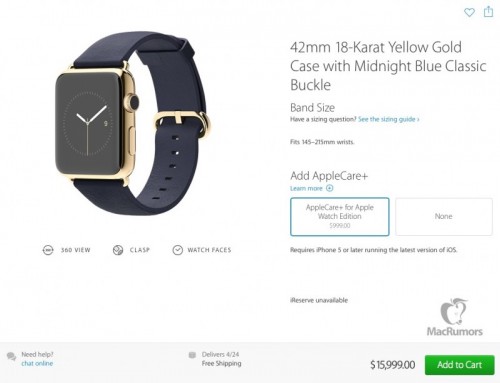 Everything changed yesterday, when several leaked internal screenshots showing the prices for AppleCare+ for the Apple Watch appeared on the Internet. According to these screenshots, the price of the support service will depend on the model of the wearable device. If you purchase the entry-level aluminum Apple Watch Sport, you will have to pay $59. In case you choose the stainless steel smartwatch version, you will have to give out additional $20. Those who find at least $10.000 for the gold Apple Watch, will have to spend $999 on AppleCare+.
While we can't verify the legitimacy of these claimed screenshots, other sources at Apple have indicated they are hearing unconfirmed word of similar pricing and 9to5Mac is reporting the same.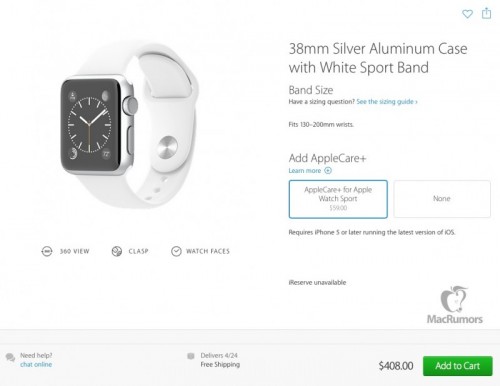 The only one way to check whether the rumors about AppleCare+ prices are legitimate or not is to wait for the official start of the Apple Watch sales in the USA and a number of other countries, which is scheduled for April 24th.
[via MacRumors]

Leave a comment