Quantas Airlines Will Offer Passengers iPad 2 To Watch Movies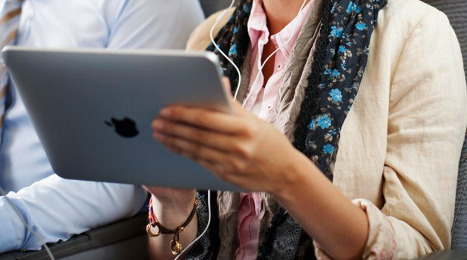 As AUSBT reports, Quantas Airlines is going to launch a six week trial service allowing passengers to watch movies on offered iPad 2. Passengers can use a 'Q Streaming' app on iPad 2 to stream movies from in-flight Wi-Fi access points. This six week trial service will be offered only on one Boeing 767-300 that can carry 254 passengers.
When the six week trial nears its completion, Quantas will permit passengers to download the 'Q Streaming' application on their iOS devices. If the results of the trial are successful, the Quantas airlines will mount iPad brackets in the passenger seats, presumably in all its aircrafts.

Leave a comment