Release of The Daily Newspaper App For iPad Is Delayed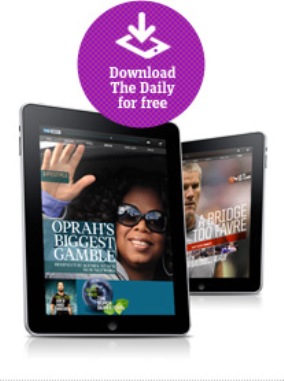 Being number-one rumor among users of Apple's iPad the long-expected release of the first exclusively pro-iPad newspaper The Daily by News Corp. which was supposed to be debuted at the San Francisco Museum of Modern Art upcoming Wednesday was delayed again and not for few days but weeks. Such disappointing for many iPad users information was announced today according to the sources which are closely related with the plans of the both companies (Apple and News Corp.).
The delay of the anticipated first iPad newspaper app is connected with the plans of Apple to tweak the newspaper's subscription service for those publications which are sold via its iTunes platform.
The close to the both companies' sources also announced that such delay can make users waiting for The Daily by News Corp. for weeks if not for months.
Many experts were supposing such scenario to become real because it was obvious that application's subscription service wasn't ready for iTunes App Store. Besides the developers want to make The Daily compatible with the newest update to iOS (version 4.3) which was released as "beta 1" yesterday.
This information was also confirmed by the official PR representatives from News Corp. while Apple withholds comments. At the moment Apple's developers are tweaking the iTunes subscription service that will let publishers to add content to iPad's users in an automatic way with periodic billing in iTunes.
We want to remind you that The Daily by News Corp. was rumored to be launched in December 2010 along with the release of iOS 4.3 and then was announced to be released in a late January.

Leave a comment