The Latest Version 1.3 of Flickr For iPhone App Was Released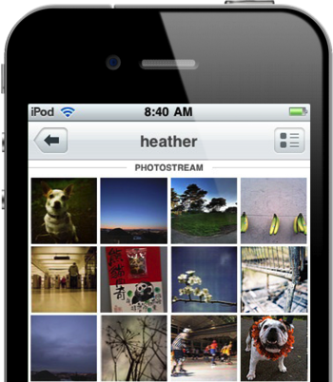 Many users of the  popular and visited photo sharing/hosting and social network concept based Web resource – Flickr – have already enjoyed the special iPhone application which was released earlier and that is why will definitely estimate its latest version 1.3 which was launched few days ago.
The totally new and upgraded Flickr for the iPhone app (version 1.3) brings some really unique and handy features which can be applied perfectly for the better surfing on the Flickr online community. Few words about the innovative features:
1) New presentation of the EXIF (Exchangeable Image File) data can be found across all of user's Flickr photos (including date, time and geo-data);
2) There is an opportunity to upload up to 5 images or photos via this app;
3) You can expect to get Retina Display support (high resolution screen for iPhone 4 models);
4) And you will be able from now to share photos to your Twitter's account via the Flic.kr short URL option (looking very cool).
In general, you will get more mobile Flickr account keeping all features and pros of the previous Flickr for iPhone app. You can get this official Flickr app on the iTunes App Store for free.
Visit the official page of  Flickr for iPhone app.

Leave a comment