Robots Will Assist Human Workers at Foxconn

Earlier this week I told you that Foxconn executives are planning to replace several thousands of workers with robots. Looks like I was mistaken as according to a new report from Asia, Foxconn's so-called Foxbots will only assist assembly line workers. While this is a massive step forward, it is still too early to talk about the fundamental changes in the iPhone manufacturing process.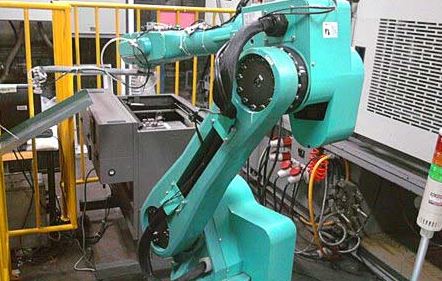 According to industry insiders, Foxconn's Foxbots will only assist human workers by locking down screws, polishing parts and performing other menial duties when they are finally installed on the production line, reports Taiwan's United Daily News.
As noted in the report, workers will be required for various procedures at all the stages of the manufacture of the handsets. In particular, for final assembly and quality control.
The iPhone 6 is expected to be released in September. The device will boast of a sapphire-covered display, an improved camera and Touch ID fingerprint sensor and Apple's iOS 8 on board.
[via AppleInsider]

Leave a comment