S1 Chip Is Manufactured Using 28-Nanometer Process

According to the latest report from ChipWorks, which was mentioned yesterday, the Apple Watch can boast of the processor manufactured using a 28-nanometer technology. And that is quite strange as most of the portable devices these days have more advanced chips inside. For example, the chip, which is currently used in the iPhone 6 is created using a 20-nanometer technology and the one, which is expected be added to the next-generation iPhone, is rumored to be produced using 14-nanometer building process.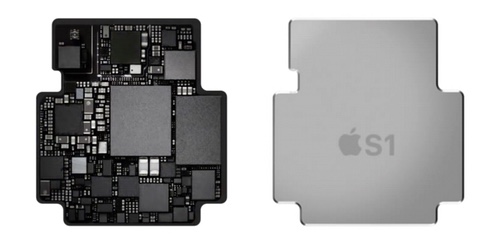 Here's what MacRumors reporters write about the Apple Watch and the S1 chip used in this wearable device:
Among the more interesting discoveries Chipworks has made is the manufacturing process for the APL0778 application processor (CPU/GPU) on the S1. It was made with Samsung's 28 nanometer LP process, which, as Ars Technica points out, is no longer cutting edge technology. A 28-nanometer processor was also used in the iPhone 5s, while the iPhone 6 and 6 Plus used 20-nanometer A8 processors.
It is strange that Apple has decided to equip its wearable device with a relatively old processor. I believe the next-generation Apple Watch will boast of a more advanced and compact chip.

Leave a comment