Samsung Confirms That It Is Working On Smart Watch Project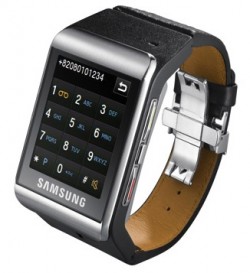 As Bloomberg reports, Samsung has confirmed rumors from last month that it is working on its own smart watch. Given the rumors that Apple is preparing to release its "iWatch" device as soon as this year, it seems that the two rivals will again compete head-to-head in this emerging market segment.
Executive vice president of Samsung's mobile business Lee Young said in an interview in Seoul:
"We've been preparing the watch product for so long. We are working very hard to get ready for it. We are preparing products for the future, and the watch is definitely one of them."
According to the report, Samsung may offer a better price for the device than Apple, given that Samsung controls its own chips and display production, two of the highest-cost parts of a smart watch.

Leave a comment