Samsung Sells 77 Million Smartphones in Fiscal Q3 2016, Apple Hits Only 40.4 Million

According to the latest report from a research firm iDC, in the third fiscal quarter of 2016, Samsung sold about 77 smartphones compared to only 40.4 million iPhones Apple managed to ship to its customers. As Apple fans wait for the new model to come this September, the South Korean giant sees increase in sales of its Galaxy S7. Samsung's market share is now equal to 22.4%, while that of Apple is 11.8%. The average iPhone selling price has also decreased from $662 to $595 in 2016.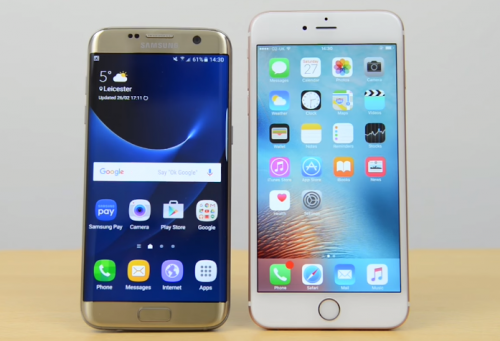 Samsung experienced 5.5 percent year-over-year growth on the strength of the Galaxy S7 launch in March, whereas Apple declined 15 percent compared to the year-ago quarter as customers await the iPhone 7 series in September.
Apple will unveil the new iPhone in September. This device may improve the position of the company on the global smartphone market, however, new sales record seems very unlikely this year. In 2017, Apple may completely revamp the iPhone lineup adding new features like an iris scanner and OLED display. This will surely lure additional customers.
[via MacRumors]

Leave a comment