Samsung to Release Glossy Black Galaxy S7 in December

Apple's main rival, Samsung, is planning to release a Jet Black version of the Galaxy S7 as soon as early next month. The report comes from The Korea Herald and looks quite legitimate.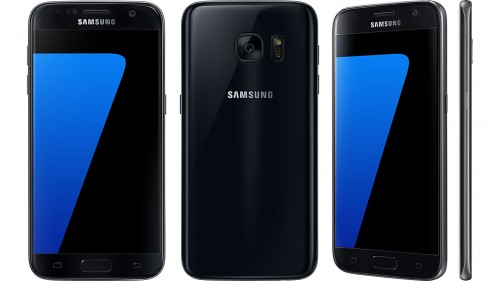 The reason for Samsung to launch a new Galaxy S7 version is quite obvious. The company wants to compete with the glossy black iPhone 7 and lure more new customers. Apart from that, the new color option might help customers forget about the infamous Galaxy Note 7 that was released and recalled earlier this year due to faulty exploding batteries. The Galaxy S7 already has a glossy black finish, but looks like the company wants to make it shine even brighter.
If the report proves accurate, it would not be the first time Samsung has followed in the footsteps of Apple in terms of smartphone colors. Earlier this year, it released a "pink gold" version of the Galaxy S7 and Galaxy S7 edge after Apple launched the iPhone 6s and iPhone 6s Plus in Rose Gold last year.
The exact release date of the updated Galaxy S7 remains unknown, but people familiar with the matter claim we will see the handset early in December.
[via MacRumors]

Leave a comment