Second Version of Taig Jailbreak for iOS 8.3 Leaks Online

A new version of Taig jailbreak utility has been discovered by reddit user nicknamed seiterseiter1. According to what this user has written, this version contains a fix for Cydia Substrate. Still, it should be noted that this is a Chinese pre-release version, which hasn't been finalised and optimized for average users yet. Although it seems to be quite stable, there's no guarantee it won't freeze or crash. that is why install it only at your own risk.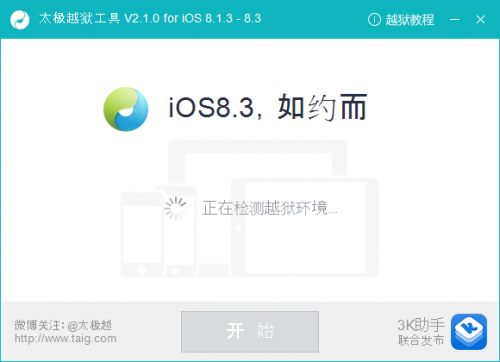 Here's what iClarified reporters write about this new Taig 2.1 jailbreak utility:
The TaiG 2.1 jailbreak utility for iOS 8.3 has been leaked and it fixes Cydia Substrate.

The build was found on TaiG's website by reddit user seiterseiter1.
In case you don't know, Taig team has recently released a stable version of its jailbreak tool compatible with Windows-based computers. This version, however, has a number of issues that should be fixed in the final version of the second build.
Stay tuned for more posts about the untethered jailbreak for Apple's iOS 8.3.

Leave a comment