Sharp reduces the iPad display production, because of lower consumer demand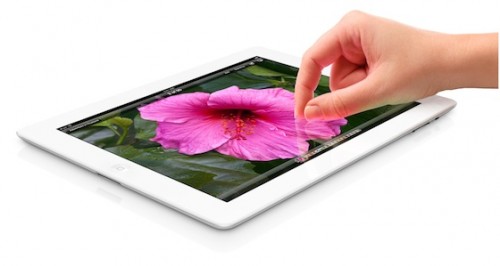 Reuters reports that Sharp, one of the major partners that produce displays for Apple`s mobile devices, has reduced the production of displays for iPad at one of its plants. Sources do not indicate the reasons for the dramatic reduction, but it seems to be a combination of decreasing consumer interest to the iPad mini and the natural seasonal downturn.
"Sharp Corp has nearly halted production of 9.7-inch screens for Apple Inc's iPad, two sources said, as demand shifts to its smaller iPad mini.

Sharp's iPad screen production line at its Kameyama plant in central Japan has fallen to the minimal level to keep the line running this month after a gradual slowdown began at the end of 2012 as Apple manages its inventory, the industry sources with knowledge of Sharp's production plans told Reuters."
Apple gets iPad displays from Samsung and LG Display. The reduced production did not occur in the Samsung, and LG reporting that any production cut was in line with typical seasonality.
Reports about the production cut of accessories for the iPad have been coupled with the fact that Apple has cut part orders for iPhone 5, despite the substantial questions about numbers that are shown in those reports and the impact of weakening demand.

Leave a comment