Smaller iPad Costing "Significantly Less" Than $499 Coming This Fall, According to NYT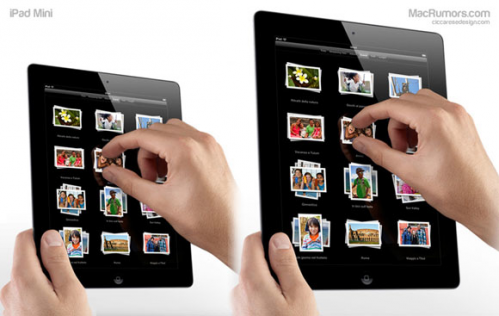 The New York Times sources confirmed previous rumors about launch of the iPad mini that would cost "significantly less than the latest $499 iPad" when it debuts later this year.
According to analysts and executives in the technology industry, the smaller iPad is part of an Apple strategy to garner and retain a larger marketshare by introducing a variety of tablet sizes. The publication notes the Cupertino-based company used a similar model with the iPod line which now ranges from the iPod shuffle to the iPod classic.
If and when the iPad mini is announced, it will be facing stiff competition from Google's recently-announced $199 Nexus 7 Android tablet as well as expected offerings from Amazon. Now Amazon offers three distinct 7-inch Kindle Fire models for fall as well as an 8.9-inch version that may be released in late 2012 or early 2013.
Previous reports claimed that the iPad mini would feature a rearranged speaker, a diminutive 19-pin dock connector seen before on alleged next-generation iPhone parts.

Leave a comment