Sony announces PlayStation 4 and new PlayStation app for iOS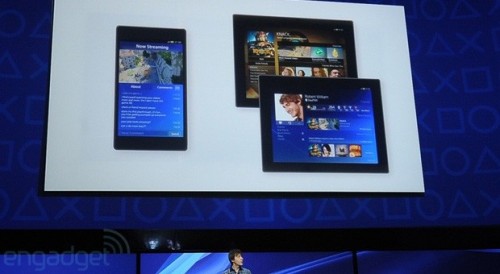 At an event, which was held in New York City, Sony announced the PlayStation 4, new next-generation video game console. The new console will allow gamers to try out new games before buying, share video games with friends, as well as to watch friends play in a spectator mode.
Sony showed an improved Dual Shock controller with touch panel and held a demonstration of the console's capabilities and new games such as "Killzone: Shadow Fall." Sony shared some of the hardware specifications for the new PS4, however, they did not provide any details about the price of the device.
"A new application from SCE called "PlayStation®App" will enable iPhone, iPad, and Android based smartphones and tablets to become second screens. Once installed on these devices, users can, for example, see maps on their second screens when playing an adventure game, purchase PS4 games while away from home and download it directly to the console at home, or remotely watch other gamers playing on their devices."
Previously, Sony had released the iOS-based application called PlayStation Official App. It was only available in Europe and Australia and allows users to view their game achievements, and check online status of friends.
It is not known when the new application will be available, whether it will have a price tag or any additional features. More information will be available as the release date of the PlayStation 4.

Leave a comment