Sony Has Launched iTunes Rival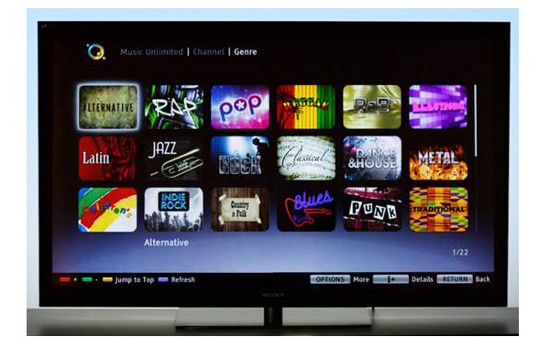 Yesterday Sony has launched a new service of streaming music subscription to compete with Apple's iTunes, but in opposition to the latter it will offer another approach in digital music sales.
New cloud-based music service is called "Music Unlimited powered by Qriocity" and offers users to stream music they want to listen to, but not purchase and download it.

The service debuted yesterday in the U.K. and Ireland. In the United States, Canada, France, Germany, Spain, Italy, New Zealand and Australia it will launched in the next year. The service is currently not available for portable devices, which means that users aren't able to take their music on the go.
According to the Associated Press, executive vice president of Sony Kazuo Hirai revealed that this service was created to make Sony products more appealing against its main competitors like Microsoft and Apple.
"We realized if we were playing catch-up with the same (iTunes) model, it would be difficult to appear to users".
The Music Unlimited service may be accessed from various Internet-enabled Sony devices like Bravia TVs, the Playstation 3 gaming console and Blu-ray disc players.
"As we continue to expand Qriocity globally, these services 'powered by Qriocity' offer a single ID log-in and wallet solution, and empower users to easily consume content including music and video across a growing number of integrated devices. Seamless accessibility to content through these fresh user experiences will enrich Sony's network service offerings and continually add value to the unique aspects of Sony's network-enabled products."
Sony announced its new service in November, and then it was tentatively called as the "Sony Online Service". It was also revealed that in the future company will stimulate independent developers to create apps for this service, like Apple's App Store.
Sony is a competitor for Apple in many markets, such as portable games, MP3 players, computers, and living room media players, but lately company experience difficulties in many businesses. In 2009 Sony lost $2.6 billion.

Leave a comment