Suppliers Pointing To iPhone 5 With 4-Inch Display And 'Sleek Look'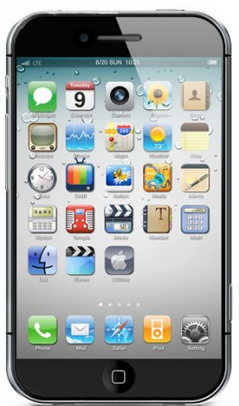 Today analyst Brian White from Topeka Capital Markets has issued a new research report sharing new details about the iPhone 5 that he heard from Apple's suppliers during his recent trip to Asia. According to the report (via Barron's) , White expects a new iPhone will have "sleek" look and a larger 4-inch screen:
"In our view, this will be the most significant iPhone upgrade with a four-inch screen and a new, sleek look that we believe will require a Unibody case. This new, sleek look will be the most important reason that consumers decide to upgrade to the iPhone 5, while we believe the addition of 4G will also attract buyers of the new device".
He noted that some Apple's suppliers are expecting to ramp up production of components for the iPhone 5 in June, ahead of a release in the August-September timeframe.
An increase of the current 3.5-inch Retina display to 4-inches would lead to one of two changes: maintaining the current resolution that would decrease pixel density from current 326 pixels to 285 pixels per inch, or increase in resolution that would cause difficulties for developers by adding new devices size to the mix.
Also White claimed that sales of the iPad 3 have been restrained by the supplies of new Retina-displays. He believes that by now these issues have mostly been resolved and any constraints in first quarter sales numbers would be compensates for by a strong second quarter sales.
He also noted that "iPad mini" is still under development and its launch time frame remains unknown.

Leave a comment