News tagged '3.1 beta 2'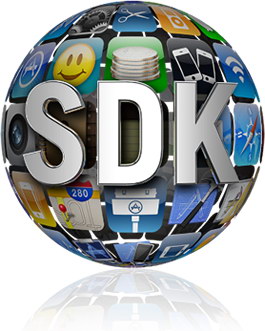 Apple releases new iPod Touch / iPhone firmware - 3.1 beta 3, just couple weeks after firmware 3.1 beta 2. As usual it is only for and avaliable via developer.apple.com. iPhone 3.1 Beta 2 expires tomorrow, July 28 at 12am (device local time). The OS weighs is around 307MB.
You can now copy/paste videos into email like pictures. Previously you could only use the share option which would compress the video to a lower resolution. New functionality was tested with a 33 second video clip (14.7MB), sent via gmail. The recieved file was 640×480 / 30fps. Sending the same file via the share function resulted in a size of 3.21MB and 480×320 / 30fps. Here is a video demo:
UPDATE: Firmware 3.1 Beta 3: What's new?
via theiphoneblog, whenwillapple

Leave a comment, read comments [1]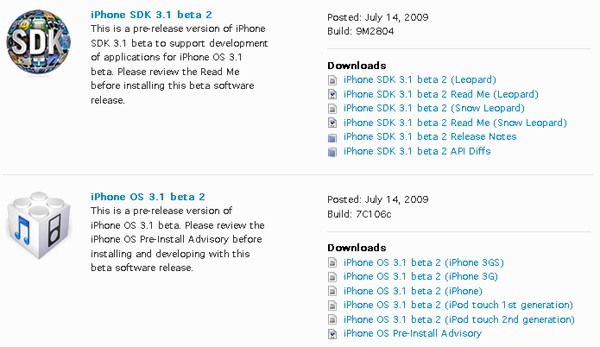 Apple released new SDK and new firmware and 3.1 beta 2. Unless you have a developer account with Apple, don't plugging your iPhone into iTunes, you're not going to have access to it. However here is an unofficial changelist:
Minor release focused more to fix the bugs.

New APIs for video and images.

It appears that there will be many applications in AppStore, suitable to apply effects on a video or create animated slideshow.

Xcode bug-fixes.

More items have been localized, such as "In Play", "Request access WiFi".

Developers will be able to use WiFi for debuging, etc.

Baseband is now version 05:10:01.

This means that all those who use unlock - do not update yet.

The iPhone is heated much less.

Old method to turn tethering on  does not work anymore.
UPDATE: Here are direct links to download firmware 3.1 b2:

Leave a comment, read comments [1]


Here are the direct download links for the latest iOS 9.x firmwares:
iOS 9.2:
iOS 9.1:
iOS 9.0.2:
iOS 9.0.1:
iOS 9:

Leave a comment, read comments [46]