News tagged 'Apple'

If you're planning to buy a new iPhone 7 or iPhone 7 Plus and thinking whether you need the extra amount of storage, opt for the high-end model with 256GB if possible. As it turns out, the 32GB iPhone models are noticeable slower in terms of write speed, so those who often transfer large files among the devices they own, will surely feel discomfort.
Below you can take a look at the speed test video comparing the 32GB and 256GB iPhone 7. The results are remarkably different.

Leave a comment

According to the latest report shared by a Japanese blog Mac Otakara, Apple may unveil the updated MacBook Pro by the end of this month. Moreover, the company will reportedly start shipping new laptops to retailers at around the same time. The report is based on rumors from Chinese supply chain sources, so I suggest to take it with a few grains of salt.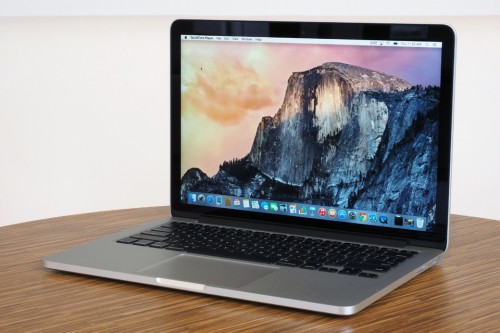 Leave a comment

Apple has released iOS 10.1 beta 4 to developers and those users who have a valid public beta tester account. Both software versions contain some improvements and bug fixes and have build numbers 14B72 and 14B72b respectively.
iOS 10.1 brings new Portrait camera mode to the iPhone 7 Plus and has a number of under-the-hood enhancements. The public release date of the new firmware version remains unknown at the moment.
If you have a developer or a public tester account and a compatible iPhone, iPad, or iPod touch, you can download and install the update right now. Don't forget to back up your device in case something goes wrong during the update.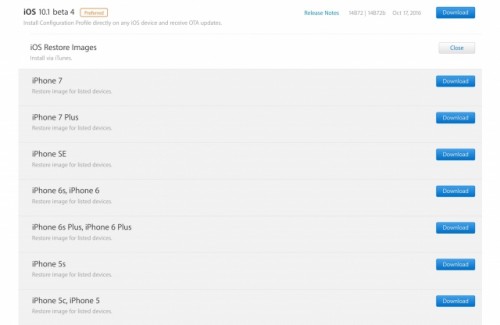 Leave a comment

Apple has released a new Beats commercial entitled "Beats By Dre Presents: "Got No Strings" starring 19 celebrities. The list of famous people spotted in the short video includes Nicki Minaj, DJ Khaled, Karlie Kloss, and others. The ad highlights the lineup of new wireless headphones developed by Apple and Beats. You can take a look at the commercial below or on Apple's official YouTube channel.
This is a celebration of life without strings. With Beats Wireless there's nothing to hold you down, make you fret, or make you frown.
What do you think about the ad? Do you like the new Beats headphones? Leave your comments below this post.

Leave a comment

According to the latest report from usually-reliable KGI Securities analyst Ming-Chi Kuo, Apple and Huawei will benefit from Samsung's problems with the Galaxy Note 7. Kuo and other experts agree that a large number of Samsung customers will switch to either iPhone or Huawei devices due to the fact that these devices have new dual cameras. This feature may be the strongest selling point.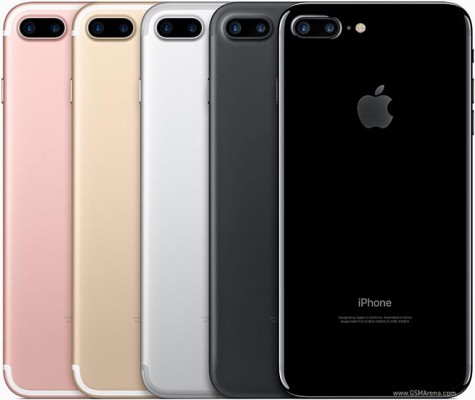 Leave a comment

Update: iOS 10.0.3 is available only for iPhone 7 and iPhone 7 Plus
Apple has released iOS 10.0.3 with a fix for cellular connectivity issues reported by a number of users from all over the globe. If you own a compatible iPhone running a previous version of iOS 10 and face problems connecting to the cellular network, especially after turning off the Airplane mode, you should definitely give this update a try.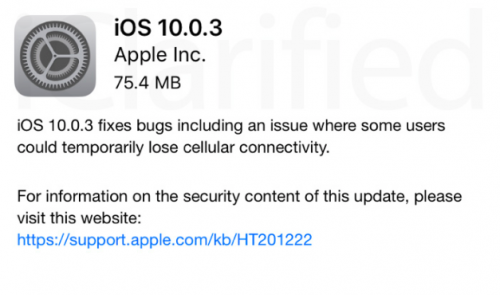 Leave a comment

Future Apple Watch may use a person's heart rate to identify the owner. According to the latest patent filed by Apple, the company is working on a technology capable of using a new method of securing data and identifying different users.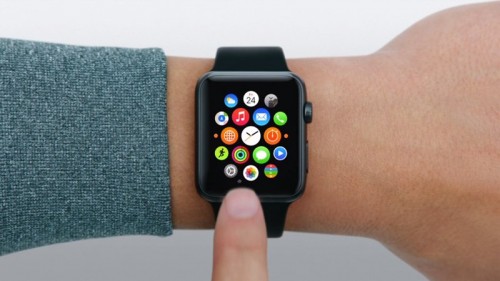 Leave a comment

Apple has released a new Apple Music commercial highlighting main features of the streaming music service as well as new design developed specifically for iOS 10. The ad is available below and on Apple's official YouTube channel.

Leave a comment

Following the launch of Apple Pay in Russia earlier this month, Apple has launched the payments system in New Zealand. Currently, Apple Pay is available only for the customers of one bank called ANZ Bank. They can add their credit and debit Visa cards and start using the system for sending payments and making purchases at McDonald's, Glassons, Hallenstein Brothers, and K-Mart.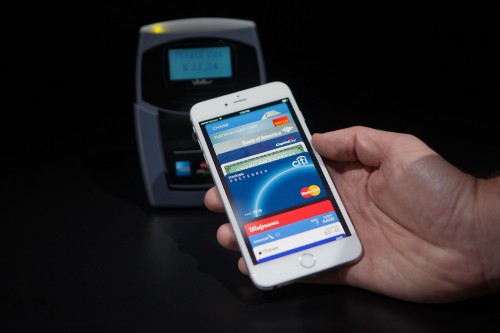 Leave a comment

According to the latest report from Gartner, Mac shipments declined 13.4% in the last quarter. Apple managed to sell only 4.9 million Mac units that accounted for the market share of 7.2%. As to the global computer market, it is experiencing problems as well. PC shipments in Q3 2016 reached 68.9 million, which is a decline of 5.7% year-over-year.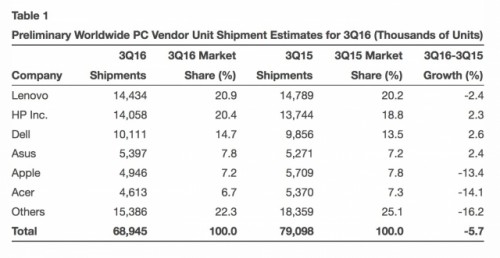 Leave a comment

Apple has just announced that iOS 10 adoption has reached 54%. The figure is based on the statistics gathered by the App Store, so it includes only those devices that have been active over the last couple of weeks.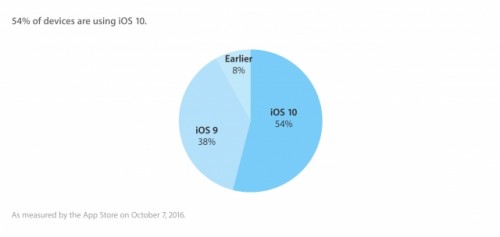 Leave a comment

According to the latest report from a research firm Fiksu, iOS 10 adoption rate has reached impressive 66.7% less than a month after public release. Strong initial demand for the iPhone 7 and iPhone 7 Plus as well as the compatibility of the operating system with older devices like the iPhone 5 are among the factors that contributed to such fast adoption. As to the main reasons for people to upgrade, they include new design and many new features.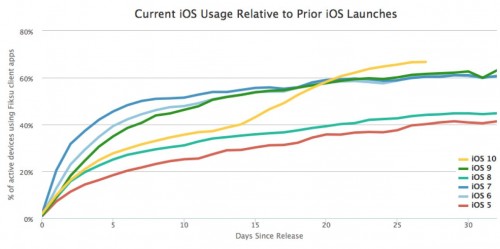 Leave a comment