The iPad-only Publication 'Daily' Is Rumored To Debut On Jan.17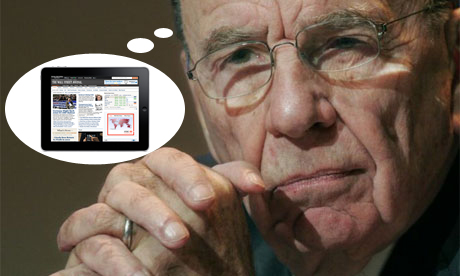 Yesterday Peter Kafka from MediaMemo had reported that according to multiple sources the News Corp's newspaper Daily will be launched on Jan. 17. He added that previously the launch date was shifted several times, but the reported date is a "much safer bet".
Rumor has it the Daily will cost only $0.99 per week and will be updated every day. The publication will be only available for Apple's iPad and include multimedia features like "some kind of 3-D effect that lots of people are very excited about".

It was also rumored that the publication will be debuted together with a new application subscription plan that Apple will presumably introduce in the next version of iOS. Kafka revealed that Jobs hasn't yet decided whether he will participate in the Daily launch event or not.
The subscription plan will include a "push" feature, which will notify users every week or month and imply that applications similar to the Daily will be automatically updated.
"That offering won't resolve Apple's dispute with conventional publishers, who want to be able to control their subscriptions - or at least get access to subscriber data - for iTunes app versions of their print products. But for new, digital-only products like the Daily, that data isn't as crucial, and the ability to set up a recurring subscription would be a big step forward."

Leave a comment