Tim Cook is 33rd world greatest leader

The Fortune published a list of World's 50 Greatest Leaders. Apple CEO Tim Cook occupies the 33rd place.
Following Steve Jobs has arguably been the toughest corporate leadership assignment in decades, yet Cook has carried it off with mostly quiet aplomb. In 2½ years he has kept the parade of winning new products marching (the Retina display, new operating systems, the iPhone 5), and he is bringing in Burberry's savior, Angela Ahrendts, to run Apple's retail stores. That's thinking different.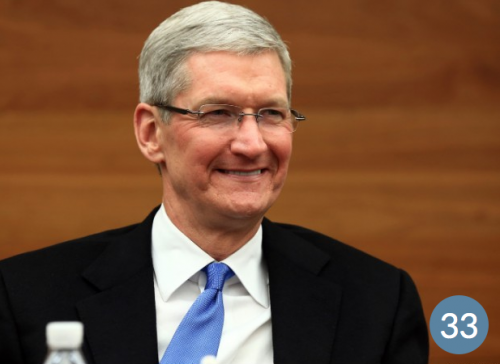 Accordning to the list, the most successful five leaders are: Pope Francis, Angela Merkel, Alan Mulally, Warren Buffett, and Bill Clinton.

Leave a comment