Turkish Apple Online Store Went Online

Turkey has recently got its own Apple Online Store. Although the website is now only partially operational, looks like in near future customers from this country will be able to purchase iPhones, iPads, Macs and other gadgets and accessories directly from Apple.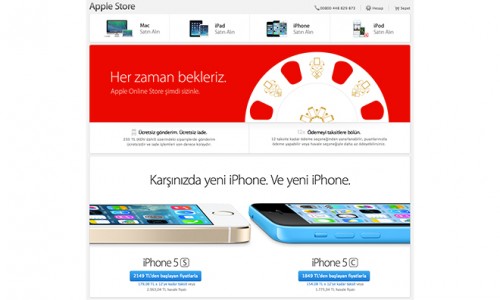 The company from Cupertino currently seems to be working hard on the site as there're already some items available for purchase, e.g. the iPhone or MacBook Pro (via AppleInsider):
As noted by Turkish Apple blog Shirli Elma, Apple's online store for the region is currently being updated and an advertisement has yet to hit the site's landing page. When users click on the "Store" option from the main website, they are sometimes taken to a page describing ways to buy Apple products, including official third-party resellers.
What country will get its own Apple Online Store next? Leave your comments under the article.

Leave a comment