Ultrabook Manufacturers Limiting Initial Shipments in Face of MacBook Air Popularity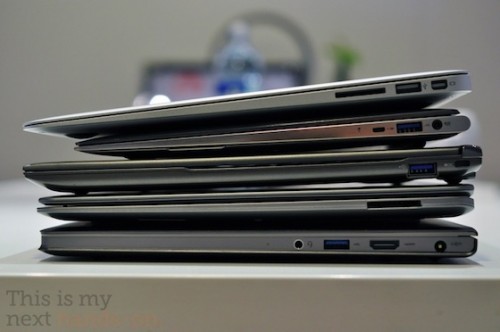 Apple's current generation of MacBook Air is very popular with customers. Apple sells up to 500,000 units per month. MacBook Air's success has drawn the interest of "Ultrabook" models' manufactures whose aim is to compete with the MacBook Air. Intel and Windows PC seem to test the waters, limiting initial shipments to a combined 50,000 units.
First-tier notebook brand vendors Acer, Lenovo, Toshiba and Asustek Computer, understanding that demand for notebooks is unlikely to recover in the fourth quarter, while Apple's products are taking up all the glory in the market, will limit their initial Ultrabook shipment volume to below 50,000 units for testing the water, according to sources from notebook makers.
Intel planed that Ultrabook pricing will start under $1000 but the company faces difficulties trying to bring costs to the point where they can compete with the MacBook Air.

Leave a comment