Unlock for iOS 4.1 and 4.2 is possible

Hacker Sherif Hashim has discovered an exploit in iPhone's baseband which could bring an unlock for iOS 4.1 and iOS 4.2. Here are tweets from him:
@sherif_hashim: since nearly all my received tweets ask about both BB, I can report very early "initial" 1st step success on both sides, calmed down?

@sherif_hashim: @mrpauldurden a bit more sure than this, yeah

@mrpauldurden: @sherif_hashim very early first steps means.. you've found a crash that can potentially prove to be an expoitable vulnerability?
In the past Hashim found a baseband crash in iOS 4.0, his work brought us ultrasn0w 1.01, utility from DevTeam to unlock iPhone with iOS 4.0.
Another hacker Veeence tweets that the unlock won't be released till iOS 4.2. Apple plans to release 4.2 in November:
@veeence: A new exploitable baseband crash has been found. An unlock will very likely be released after iOS 4.2 and will unlock both BB's of 4.1 & 4.2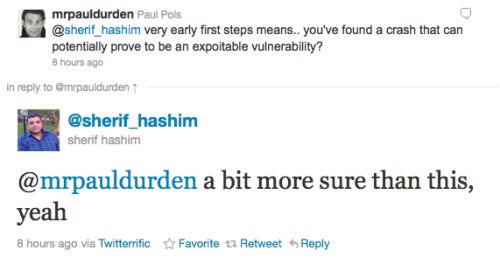 Leave a comment