Step-by-step Tutorial: how to jailbreak iPad with iOS 3.2.2 using Limera1n (Windows)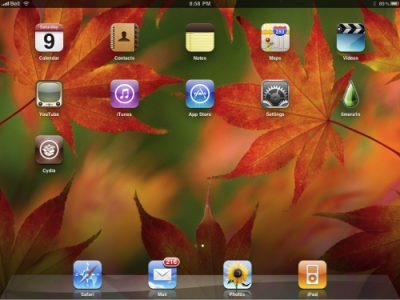 These are instructions on how to jailbreak your iPad with latest iOS 3.2.2 using Limera1n for Windows. You can find the Mac OS version of this tutorial here.
UPDATE: Please, consider reading our Jailbreak & Unlock FAQ, especially if you have questions or troubles.
Step 1
Open your browaer and navigate to www.limera1n.com and download LimeRa1n for Windows by clicking on the Windows.
When prompted save the download to your desktop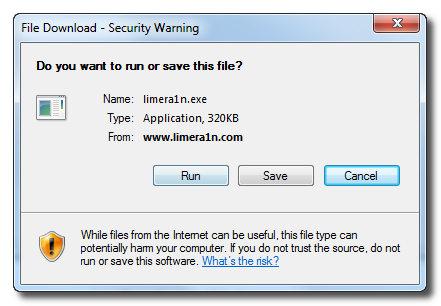 Step 2
Double click the limera1n.exe file from the desktop to launch the application

Step 3
Click the large make it ra1n button

Step 4
You iPad will now be placed in recovery mode.


Follow instructions:
Press both the power and the home buttons.


When Limera1n asks you to, release the power button.


Your phone will now be in DFU mode


As limera1n performs its exploit you will see the image of a lime raindrop on your iPad.


Limera1n will let you know when it is complete.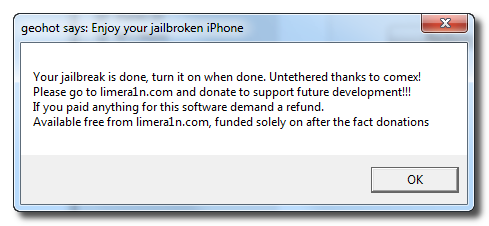 Step 5
After you power back on your iPad you will see a new icon on the SpringBoard entitled limera1n. Press it to continue.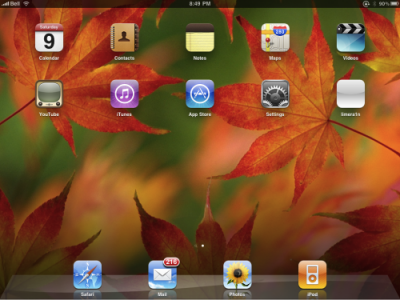 Step 6
Once Limera1n opens select Cydia then press the Install button at the top right of the screen.
Step 7
Once the Cydia installation has completed you must reboot your iPad.
Step 8
When your iPad has restarted you can run Cydia. Let it do all the necessary updates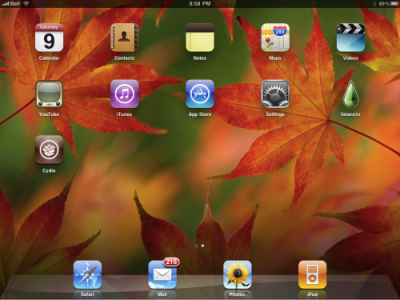 NOTE*: To remove the limera1n icon from your desktop you can install CyDelete from Cydia then use it to delete the application as you delete regular AppStore apps.
Update: To have access to the root file system of your iPad (via file managers like iFunBox) install application called afc2add in Cydia.

Leave a comment, read comments [1]