We'll Do Our Best to Produce As Much iPhone X As Possible — Tim Cook

In the Newsroom of Apple's official website, the company reminded customers of the date of iPhone X pre-orders and its arrival to Apple Stores in case somebody has missed something. Apple CEO Tim Cook spoke about limited quantities of iPhone X, ensuring customers that Apple will do its best «to improve production as soon as possible.»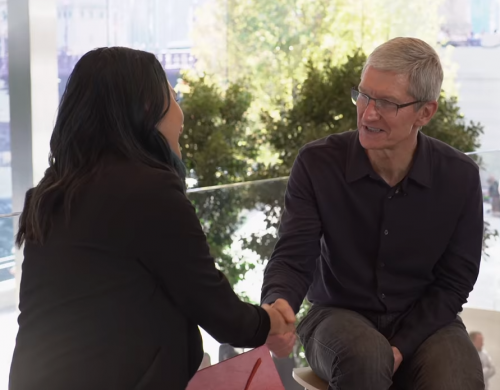 Tim Cook didn't say much about iPhone X production issues. He said:
We'll see what happens. But we'll be working as hard as possible to make as many as possible.
This can be regarded as confirmation of issues with iPhone X supplies are real. This idea also corroborates with the press release from Apple, where the company encouraged people to "arrive early" to get an iPhone X.
The KGI analyst Ming-Chi Kuo said that Apple may provide only up to 3 million iPhone X for the launch day. It is estimated that 40 million people would like to preorder iPhone X. If this is true, Apple may have an ugly year.
[via BGR]

Leave a comment