xGPS: Turn-By-Turn Voice Navigation for iPhone [Cydia]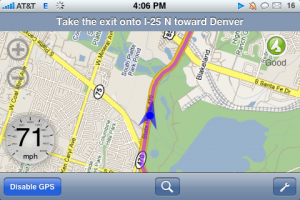 xGPS uses Google's map data and driving directions, adding a real-time navigation readout and a voice engine. You can also select a map area to download ahead of time, just in case you expect to lose your data connection during the drive. There is also a night mode for those who hate bright white screen shining at night.
xGPS without vocalization in already available in Cydia for jailbreaked iPhones. The new version 1.2 will be ready in a week or so.
Sounds like one more reason to jailbreak. Watch the video, how this nice app works:

Leave a comment