News tagged 'push'


An analyst Richard Shim from NPD DisplaySearch claims (via CNET) that Apple is going to release two updated iPad mini devices.
"We see two refreshes coming. One in the second half of this year, then one in Q1 [first quarter] of 2014," analyst Richard Shim told CNET late Sunday night.

"The Q1 [2014] device will have a Retina display plus an updated processor," Shim added.

Leave a comment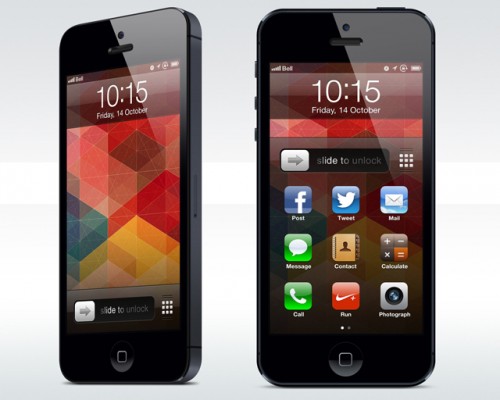 Today Bloomberg reported that Jony Ive's efforts to redesign iOS as part of his new software design role puts Apple at risk of delaying the release of iOS 7. While a public release is said to currently stay on schedule for "as soon as September", internal deadlines in the company has been pushed back as software teams race to finish iOS 7 and prepare a preview for Worldwide Developers Conference in June.

Leave a comment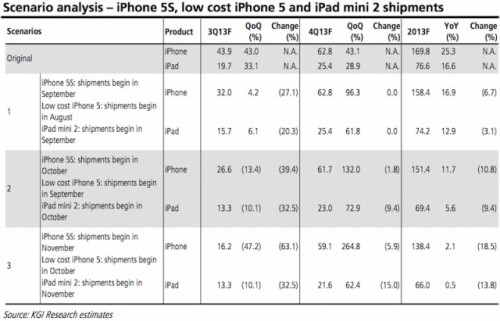 KGI Securities analyst Ming-Chi Kuo has released a new report adjusting his previous roadmap for new Apple product releases. He previously predicted that Apple would launch new iPhones and iPads in June/July. Unfortunately, that has now been pushed back significantly.
Earlier we estimated that shipments of the new iPhone would begin in July (FDD version) and September (TDD version), while iPad mini 2 would hit the market in August. Currently, market consensus for shipments of iPhone 5S, low-cost iPhone and iPad mini 2 is July, July, and August, respectively. But in light of publicly available information and our knowledge of technological trends, we now think all three products will begin shipments later than our previous expectation and market consensus.

Leave a comment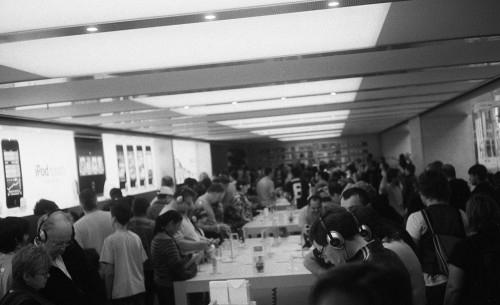 Apple is gradually rolling out a new customer service initiative called 'table selling' across its retail stores. With the new strategy, employees at Apple Stores are assigned a product table at which they are responsible for serving groups of customers with the same device but different needs. Previously, employees helped each customer individually on a first-come, first-serve basis which often resulted in lengthy wait times.

Leave a comment