12-inch MacBook Air to Feature Polished Metal Logo?

Yesterday, I told you about the leaked images showing something similar to the display assembly for the 12-inch MacBook Air. As it turns out, I didn't mention one conspicuous detail about the next-generation laptop. This detail is the new redesigned logo on the lid, which may lose its backlight and become a rather boring polished logo similar to the one from the iPad Air 2.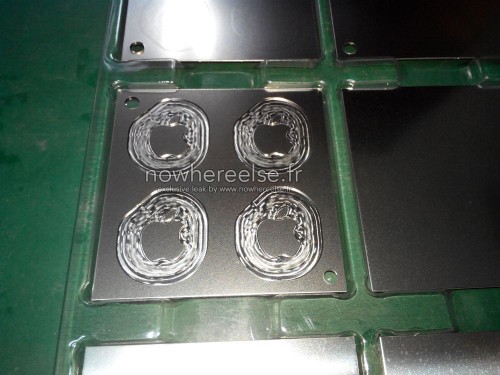 A new image published by usually reliable reporters from NowhereElse.fr shows us something what appears to be a brand new polished metal logo for the upcoming laptop. In case you don't know, the existing MacBook Air models are equipped with a translucent logo with a backlight.
The reason for a change is probably connected with Apple's desire to reduce the thickness and the weight of the 12-inch laptop, which is expected to replace the 11-inch model later this year.
Although the image showing new logos was shared by a reliable source, I don't know if we can believe what we see. The rumor about a redesigned logo is relatively new and hasn't yet been confirmed by reliable supply chain sources or Apple.
The date of the release of the 12-inch MacBook Air remains unknown. Still, people familiar with the matter say that Apple may announce the new gadget in the second or third quarter of 2015.

Leave a comment