5.5-inch iPhone 6 Plus Teardown by iFixit [Video]

Fixit team has recently performed a scrupulous teardown of the 5.5-inch iPhone 6 Plus. According to the video of the teardown and the images showing the fully-disassembled larger iPhone 6, the guys from Cupertino equipped the handset with a dual-core 64-bit A8 processor, M8 motion coprocessor, 1GB of RAM, 1920x1080 pixels display with pixel density of 401ppi, 8-megapixel rear camera with optical image stabilization, 1.2-megapixel front camera as well as with a wide number of sensors, 802.11a/b/g/n/ac Wi‑Fi, Bluetooth 4.0, NFC and LTE chips.
The iPhone 6 Plus got a 2915 mAh battery, which is a huge improvement if to compare with the iPhone 5s and iPhone 6 that boast of battery capacities of 1560mAh and 1810mAh respectively.
Over the years, we've seen the iPhone evolve—and grow. It began as just the iPhone. Soon it learned how to 3G, it gained an S (it would lose and gain this every other year), and it even learned to read fingerprints. Years of hard work and dedication have made the iPhone into what it is today, the iPhone 6 Plus. Join us live as we explore this gargantuan iPhone 6 Plus.
The 5.5-inch iPhone 6 Plus got the Repairability Score of 7 out of 10 and that is a good result for the guys from Cupertino. However, there're still many things to improve.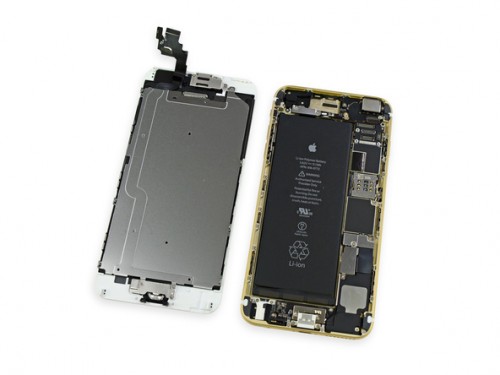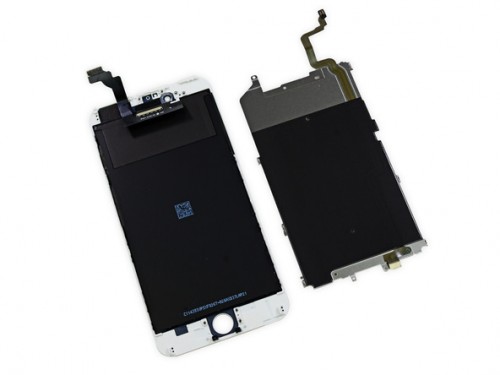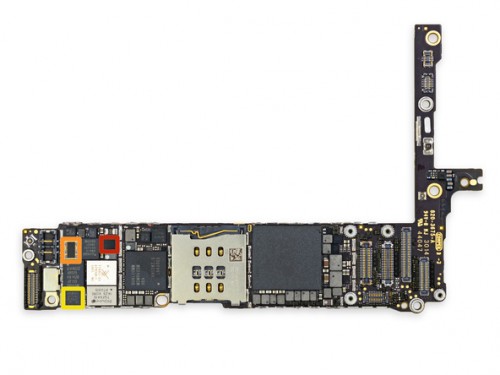 [via iFixit]

Leave a comment