4.7-inch iPhone 6 Teardown by iFixit [Video]

Several days after the official release of Apple's 4.7-inch iPhone 6, iFixit experts have performed its teardown, which revealed that the handset is indeed equipped with the next-generation 64-bit A8 processor and M8 motion coprocessor, 1334x750 pixels display with pixel density of 326ppi, 8-megapixel rear and 1.2-megapixel front camera, 802.11a/b/g/n/ac Wi‑Fi, Bluetooth 4.0 as well as with NFC and LTE chips.
The most important thing, however, is that the smartphone got a noticeably better 1810mAh battery. Just for you to compare: the iPhone 5s has a battery capacity of 1560mAh.
Double the iPhone, double the teardown! With the iPhone 6 Plus laid out for inspection, we turn our attention to the smaller iPhone 6—though at 4.7", it's still a giant among iPhones. What was so big that Apple couldn't fit it into the familiar form factor? Let's shake it out onto the teardown table and find out!
iFixit experts say that the smaller iPhone 6 managed to get the Repairability Score of 7 out of 10 and this is definitely not bad, I must admit. Below you may take a look at some photos showing the disassembled 4.7-inch iPhone.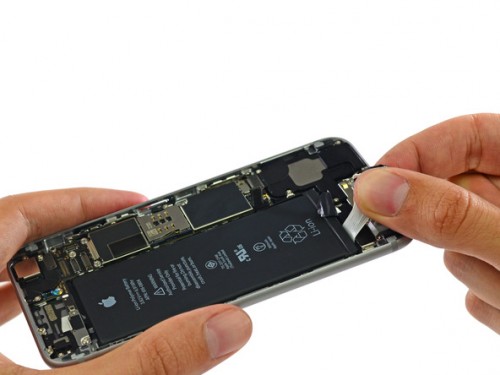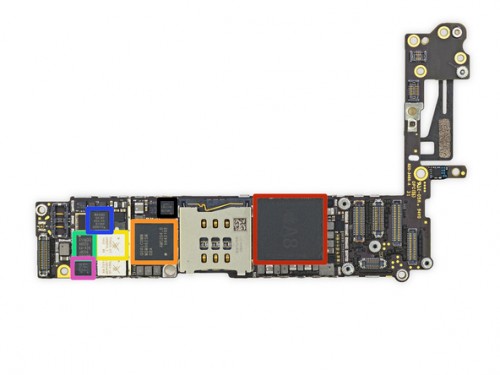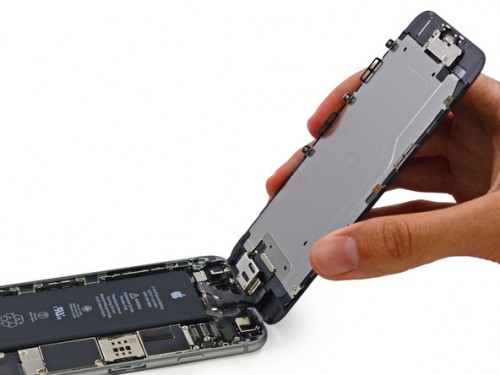 [via iFixit]

Leave a comment