A8 Processor Inside of iPhone 6 and iPhone 6 Plus Is Manufactured by TSMC

Long before the iPhone 6 and iPhone 6 Plus release, a rumor appeared on the Internet that suggested that these devices will be equipped by a processor manufactured by a firm called Taiwan Semiconductor Manufacturing Company (TSMC). According to the latest report from Chipworks, the dual-core 64-bit Apple A8 processor is indeed manufactured by TSMC.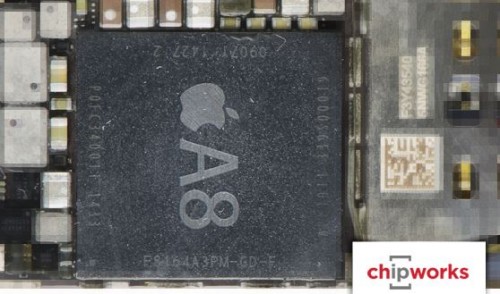 The new 20-nanometer processor is much faster than the 28-nanometer chip found in the iPhone 5s, moreover, it consumes less energy if to compare with its predecessor. Apart from that, A8 is 13% smaller, which allows to reduce the size it occupies inside of the handset.
Though TSMC created the 20-nanometer chips for the iPhone 6 and the 6 Plus, rumors have suggested that Apple hasn't ended its relationship with Samsung entirely. The company is rumored to be producing the 14-nanometer chips that will be used in future iOS devices next year, indicating that Apple has plans to continue having both TSMC and Samsung create chips for its devices.
For several years in a row, the guys from Cupertino have been struggling to reduce their dependence on Samsung as a component manufacturer. It appears that currently it is impossible to get rid of Samsung as no other company can produce the 14-nanometer chips required for the next-gen Apple gadgets. However, everything may change in the near future.
[via MacRumors]

Leave a comment